BXMT's relationship with the "big brother" Blackstone offers a huge advantage in which proprietary deal flow and property and market information is a valuable differentiator.
BXMT is uniquely positioned to obtain market-leading credit opportunities.
When little brother is hitting all cylinders, I sleep well at night!
It's hard being a little brother. When I was growing up, my older brother was a straight A student, he was on the honor roll every quarter and his teachers would always sing his praises.
When I got to high school, the teachers would say things like, "your older brother was an exceptional student and you have very big shoes to fill."
They (the teachers) were right, my older brother graduated at the top of his class and he went on to be a very successful attorney.
I was not as gifted, or perhaps a better explanation is that I was simply a slow learner… I graduated in the middle of my high school class and when I got to college (Presbyterian College in Clinton, South Carolina) I decided to focus on business, and specifically real estate.
As a father to five kids, it's interesting to see how my children are all wired. My youngest daughter (A.J.) is smart and athletic. Rumor has it that she is the fastest kid on the playground. My second youngest (Riley) is also smart and she loves gymnastics.
My son, Nicholas, just landed his first job working at Ingles (IMKTA) bagging groceries, or shall I say, he is a "courtesy clerk." My second oldest, Lexy, is attending my Alma mater where she is majoring in business. My oldest, Lauren, is like my older brother, she is certainly smarter than her dad and she is now a rock star reporter at CNBC.
Maybe first-born children are born smart? Who knows… but I do know that this little brother is hitting all cylinders. I would have never believed that when I was in high school I would become a REIT analyst, author of two books (The Intelligent REIT Investor and The Trump Factor) and an Advisory Board member for President Trump's campaign.
But today I am not showcasing me, instead, I want to tell you about another "little brother" that is hitting all cylinders…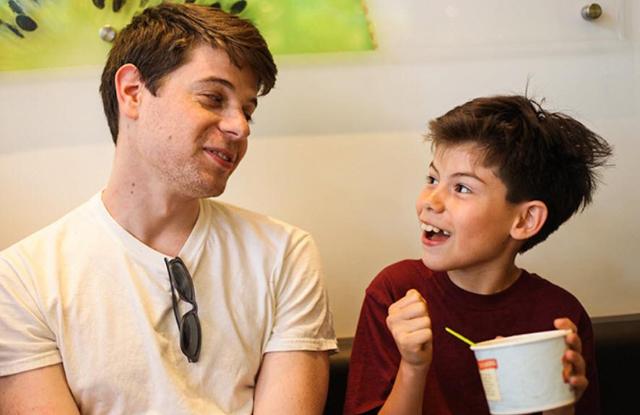 It Pays To Have A "Big Brother" Business Model