The drama has been unfolding for months as operator pressure within the skilled nursing sector has escalated.
My "back of the napkin" estimate was spot on!
"This is the beauty of a big portfolio, you can sustain." - CEO of Omega Healthcare.
Yesterday was a tough day for Omega Healthcare Investors (NYSE:OHI), as shares fell more than 7% after the company's third-quarter results and earnings call. The day-long trading volume (~13 million shares) resulted in a market cap erosion of some ~$2.50 per share, or around $500 million in market value (~197 million shares outstanding).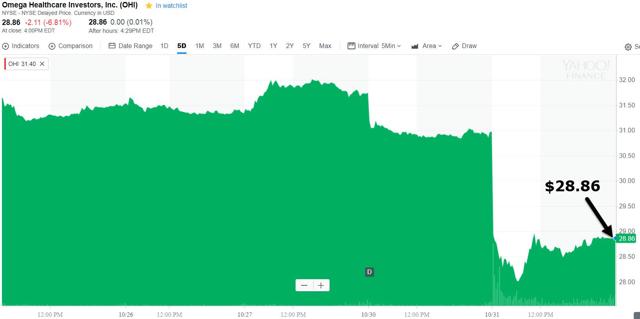 Combined with Q1 and Q2, Omega's Q3 results were just another "day in paradise" for the nation's largest skilled nursing REIT. So far this year, shares have declined by almost 8%.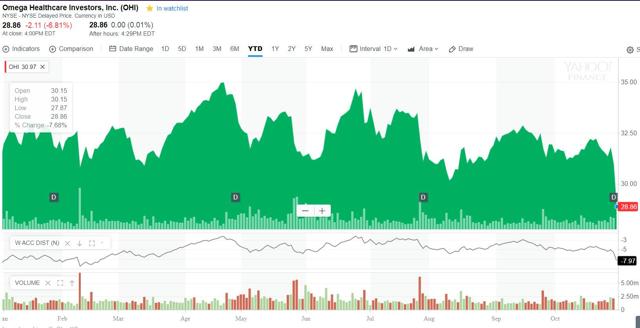 Here's how Omega's YTD performance (Total Returns) compares with that of other healthcare REIT peers:

So where's the love? Or shall I say lack of love for this prized divided payer?