High leverage makes it more difficult for GOV to become a competitive buyer.
The Fresno deal is over 500,000 sq. ft. (3.1% of revenue) and could be very difficult for GOV to re-lease.
GOV's occupancy is falling and the share price (overhang) will make it difficult for GOV to maintain a competitive cost of capital.
The dividend is not safe and is clearly suggesting it's a "sucker yield".
Picking winners in horse racing is known as handicapping.
Specifically, handicapping is more of an art than a science as it involves selecting winners, using all the information and statistics available. There are many factors to evaluate when handicapping a horse in hopes of picking a winner:
Factor #1 Track/Course, Post Position & Distance Factors
Factor #2 Starts & Layoff Factors
Factor #3 Odds Factors
Factor #4 Speed & Workouts Factors
Keep in mind, I am not a gambler so I can assure you that I know very little about handicapping horse races, but I do know a thing or two about picking winners in a REIT race.
Today, I decided it would be interesting to handicap a popular REIT known as Government Properties Trust (GOV). I recently wrote an article on the company's direct peer, Easterly Government (DEA) last week and this article should provide investors with valuable clues on the best overall horse in the government office REIT sector.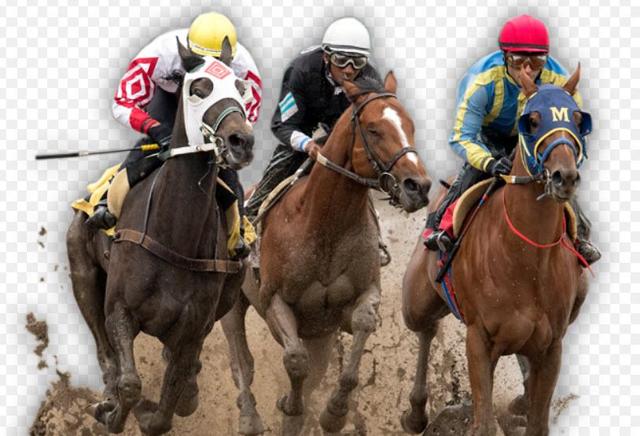 Last August 2016, I decided to build a starter position in Easterly Government Properties following my article on the pure-play government building REIT. What ultimately prompted me to begin nibbling on shares was my research on DEA's direct peer, Government Properties Income Trust.
Sometimes, I find it rewarding to not only do the homework on a prospective REIT, but to also take a closer look at the competition. Ultimately, it was my closer examination of GOV that provided me with more clarity related to DEA's positioning and the company's potential to outperform. Over the last year, I have increased my exposure in DEA and obviously I picked the best horse for the race.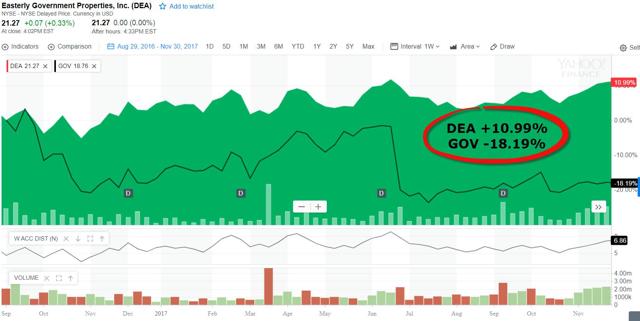 Handicapping the Horse (Called GOV)