Gramercy has grown from 47% industrial-owned to over 77%.
Gramercy has the second youngest building age at 13 years, and the average clear height is 31 feet.
Gramercy has one of the longest average lease terms, greater than 7 years on the existing portfolio.
I am upgrading Gramercy to a STRONG BUY.
Gramercy Property Trust (GPT) was almost extinct in 2009, and that's when the marriage between GPT and American Financial began to unravel, primarily due to the combined company's significant leverage as well as the growing distressed loans originated by GPT's legacy lending organization.
The primary investors - SL Green, Citigroup, and Goldman Sachs - took significant losses in the bet, and they all ended up losing. Had it not been for the "hard net lease assets" owned by American Financial, GPT would have likely been extinct.
In 2012, Gramercy installed a new management team led by veteran REIT executive, Gordon DuGan. He placed a strong emphasis on reducing leverage and building a durable portfolio of high quality net lease assets.
Along with the new team (many experienced former W.P. Carey employees), DuGan was hired to reposition the company from real estate finance (legacy was Gramercy Capital Corp.) to net lease property owner, rebranding GPT into Gramercy Property Trust.
Then on December 17, 2015, Gramercy and Chambers Street completed a merger, under the agreement, Gramercy shareholders received 3.1898 common shares of CSG for each share of Gramercy they owned.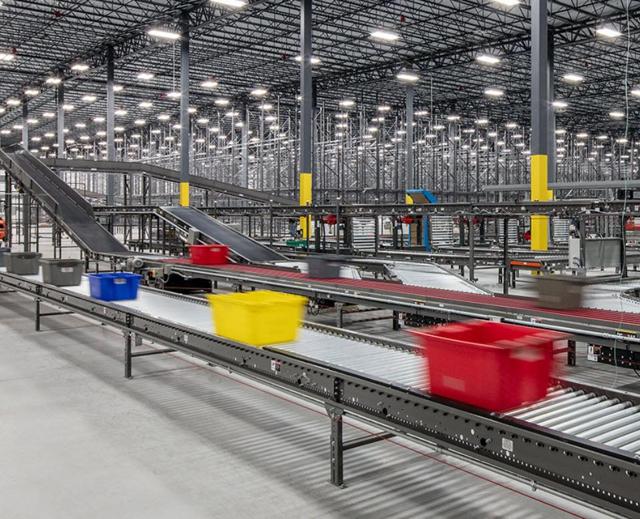 Since the SCG merger, Gramercy has transformed itself into a primarily Industrial-focused platform. As evidenced below, the company has grown from 47% industrial-owned to over 77%.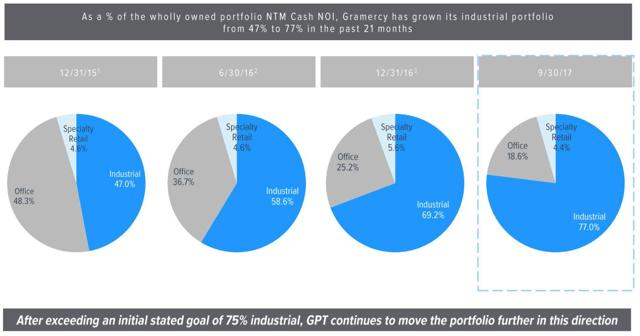 It was Gramercy's goal to simplify its business model and provide its investors with the most reliable sources of income. After removing the company's complexity risk, I believe that Gramercy could become a top REIT portfolio in 2018 as shares are now poised to profit.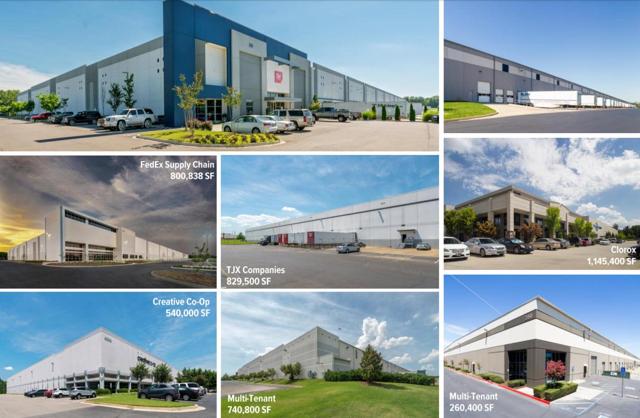 A Closer Look Inside of Gramercy Property Trust