Puerto Rico debt is now trading at 25 cents on the dollar and is almost as cheap as my framed shares of Trump Casino stock.
I consider DDR a bargain based "on all metrics".
I am initiating an entry position, and as disclosed, I am now a stakeholder in DDR.
A few years ago, I was a franchisee for Athlete's Foot, and part of my franchise territory included Puerto Rico.
Well, I also used to develop stores for Payless Shoes and I had heard that the shoe business was booming in Puerto Rico. Some of my friends at Payless would brag about the sales volume in stores located there.
Unfortunately, I was never able open a store there since Athlete's Foot filed bankruptcy and I decided to turn in my sneakers for work shoes.
However, in hindsight, I guess all that glitters isn't gold, since Payless more recently filed bankruptcy, shuttering roughly 400 stores, nearly all of them in the US. Now the chain is asking a bankruptcy judge if it can close another 400 locations, bringing the total to about 800 - or 20% of the 4,000 stores it operates.
The list includes three locations in Hawaii, 11 in Connecticut, 13 in Louisiana, 17 in Arizona, 17 in New Jersey, 18 in Michigan, 39 in Florida, and a whopping 117 stores in Texas and 132 in California. According to USA Today, Payless closed 13 stores in Puerto Rico.
But we all know that Puerto Rico has more problems than a few closed shoe stores.
Just over a month ago, Hurricane Maria made landfall in Puerto Rico ripping across the island, which was still reeling from damage inflicted by Hurricane Irma. The Category 4 hurricane left the island badly battered, knocking out its power - and it may take months for its electricity to come back online. But as Puerto Rico looks toward rebuilding, it will have to face a financial storm that everyone saw coming: its bankruptcy. As Fortune reports:
"The reasons for Puerto Rico's financial insolvency are complicated, but essentially the local government defaulted on $72 billion in bonds beginning August 2015. It tried to update its bankruptcy code to gain some flexibility, but the U.S. Supreme Court ruled its plan to restructure its public utilities' debt violated federal law."
After years looking for a solution the commonwealth filed for bankruptcy protection in May 2017, the day after its creditors filed a lawsuit looking to collect on the debt. Puerto Rico Electric Power Authority, one of its many agencies bogged down by debt load, itself filed for bankruptcy in July.
Puerto Rico has still not recovered from the recession and has amassed this debt while paying for basic services for the 3.5 million U.S. citizens who live there and now the electrical grid remains inoperable.
"Puerto Rico is beginning to look like The Perfect Storm, which is the true story of how several storms combined to decimate the East Coast in 1991. Prospects for a turnaround seem sunk."
Puerto Rico debt is now trading at 25 cents on the dollar and is almost as cheap as my framed shares of Trump Casino stock (yes, the frame is worth at least $5.00).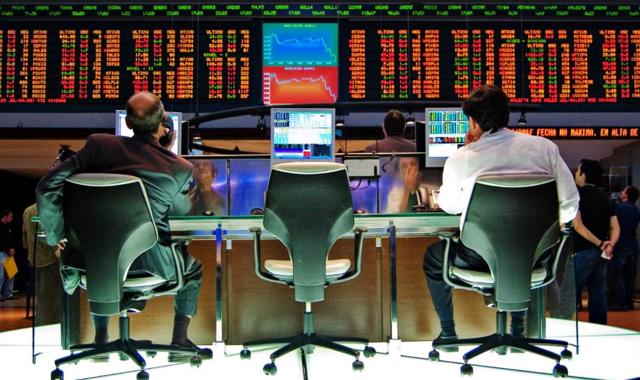 Significant Exposure in Puerto Rico