The irony to the President's trip is that my most popular REIT portfolio – also deemed "America's Best" is also called the DAVOS.
"Back up the truck" is a subjective term as it suggests that one should put all of his or her eggs into one basket.
I do believe that investors should pay close attention to Simon and Realty Income – both are screaming Buy Me.
The "fundamental business" for REITs is managing their real estate assets to produce strong operating performance by maintaining high occupancy rates and strong rent growth.
I have always wanted to visit the Swiss ski town of Davos and it looks like President Trump will beat me to it.
A few days ago the White House said that the President plans to bring a big delegation with him (on the week of Jan. 22nd), including eight Cabinet members and some of the White House's senior staff.
Secretary of State Rex Tillerson, Commerce Secretary Wilbur Ross and U.S. Trade Representative Robert Lighthizer will be part of the delegation, the White House announced. Homeland Security Secretary Kirstjen Nielsen, Energy Secretary Rick Perry, Transportation Secretary Elaine Chao and Labor Secretary Alex Acosta will also attend.
The president's son-in-law and senior adviser Jared Kushner, National Economic Council director Gary Cohn, chief of staff John Kelly and National Security Adviser H.R. McMaster also will attend. President Trump and his advisers will use the event to talk about Trump's "America First."
In the late 1920s, Albert Einstein was a regular visitor to the Alpine town of Davos, located on the river Landwasser, in the Rhaetian Alps, between the Plessur and Albula Range. In 1928, Einstein gave a lecture on relativity, and began by telling his audience:
This enterprise is admirably suited to establish relations between individuals of different nationalities, relations that help to strengthen the idea of a European community."
Davos also has a rich cultural history. Robert Louis Stevenson wrote the final chapters of Treasure Island in Davos in the early 1880s. Sir Arthur Conan Doyle wrote short stories and articles there in the early 1890s, helping to popularise skiing and tobogganing.
Thomas Mann's influential novel The Magic Mountain was set in Davos, just before WW1. After the war, the expressionist painter Ernst Ludwig Kirchner lived in Davos from 1918 until his death in 1938.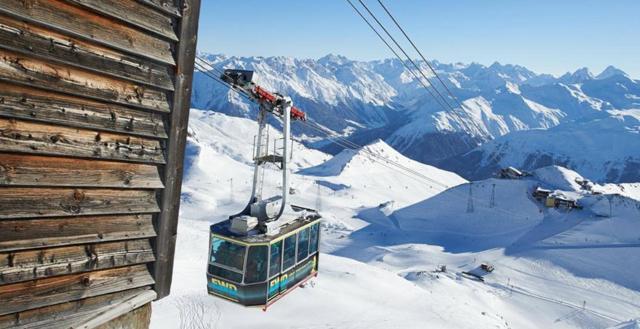 DAVOS Is My All-American REIT Portfolio
The irony to the President's trip is that my most popular REIT portfolio – also deemed "America's Best" is also called the DAVOS.
I'm sure that you are familiar with the acronym FANG created by CNBC's Jim Cramer a few years ago. It's representative of four of the most popular and best-performing tech stocks in recent memory - Facebook (NASDAQ:FB), Amazon (NASDAQ:AMZN), Netflix (NASDAQ:NFLX), and Google (NASDAQ:GOOG) (NASDAQ:GOOGL).
I think Cramer is on to something: FANG has become a household name.
And I thought to myself, wouldn't it be cool to create my very own REIT version of FANG? Not just to showcase some flashy acronym like SWAN (stands for "sleep well at night"), but to create a benchmark of the best REIT performers in one easy-to-use phrase.
So recently I decided to spend a few days carefully vetting the best REITs to own and then map out a catchy 5-letter acronym that anyone can recite.