Ryman is capitalizing on the supply dynamic by investing in its own assets.
The company's model produces very attractive unlevered IRRs (18-20%) with less risk.
Ryman's resort assets are custom-built to serve meeting planners, resulting in a customer mix that provides visibility and protection.
Hee Haw was an American television variety show featuring country music and humor, with fictional rural "Kornfield Kounty" as a backdrop. It aired on CBS from 1969 to 1971, and remained popular in first-run syndication for an additional twenty-one years.
One of the characters on the show was Minnie Pearl, a comedian who appeared at the Grand Ole Opry for more than 50 years (from 1940 to 1991) and on the television show Hee Haw from 1969 to 1991.
To take a stroll down memory lane, watch the video below for a look at the introduction to the very first Hee Haw episode.
In May 2012, Marriott International (NYSE:MAR) agreed to purchase the Gaylord Hotels division and the rights to manage Gaylord's four hotels, the General Jackson Showboat, the Wildhorse Saloon and Gaylord Springs Golf Links for $210 million in cash.
The company changed its name from Gaylord Entertainment to Ryman Hospitality Properties (NYSE:RHP) when the deal was finalized. Ryman continues to operate and manage the Grand Ole Opry, Ryman Auditorium and WSM radio for the time being, stating that they are "iconic" assets, including Hee Haw.
In January, Ryman CEO Colin Reed told the audience at the Nashville Business Journal that his company has been looking at resurrecting the show, which featured some of country music's biggest stars and the "Hee Haw Honeys."
"We think humor around country [music] is a good thing... We want to be in the content-distribution business and communicate country music and humor to people who don't see this stuff," Reed said.
He spoke at length about the success of "Nashville" and the benefits it will continue to bring the city even after its fifth season ends. He said it has produced a "remarkable" amount of demand for tourism to Nashville, citing a study that said one in four tourists to downtown Nashville came because of the show.
Even after being canceled on ABC, Reed said the show's fifth season, currently airing on CMT, is making a huge impact on the city's tourism. That's because the fifth season pushes the show above a 100-episode threshold that Reed said is essential to syndicating the show across the world.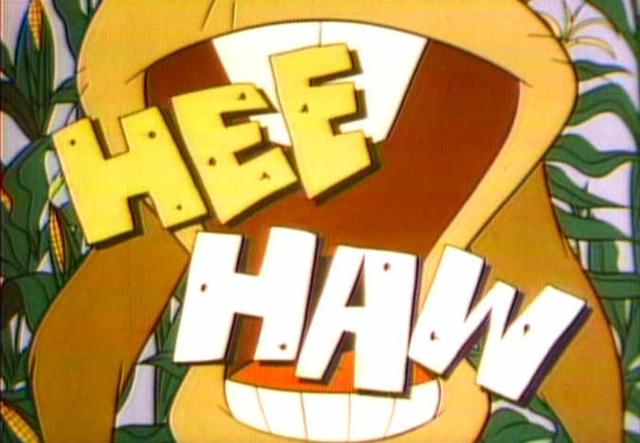 Ryman Hospitality - A REIT with a Twist